Home
NORTHUMBERLAND SCHOOLS' FA
ESFA U16 Inter County Champions 1997, 1999
ESFA U18 Inter County Champions 1987, 1988, 1991, 1996, 1999, 2009
WELCOME to the Northumberland Schools' FA website. You should be able to find out all you need to know about schools' football in the county here.  If you have any comments or queries CONTACT US
Sponsors of the Blake Cup
Sponsors of the County U16 girls team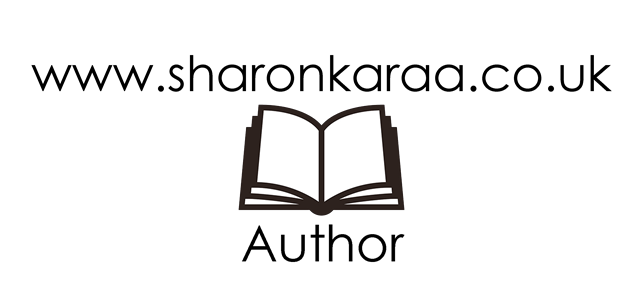 Sponsor of the County U16 boys team
COUNTY TEAM MANAGERS - 2017/18

The Executive Committee of the Northumberland Schools' FA is pleased to announce the following appointments for the forthcoming season:

Under 16 boys' team manager: Kevin Hodgson

Under 16 girls' team manager: Michael Third

Steve Swinyard will continue as U18 team manager.
CONGRATULATIONS - NATIONAL CHAMPIONS!!

Newcastle SFA Under 13s are the new ESFA Inter-assocation U13 champions after defeating a much-fancied North Kent side 2-1 at Birmingham City's ground on 11th May.  Very well done indeed!
You can watch the match here



U11 TUC INTER ASOCIATION COMPETITION

All fixtures in this competition have been completed.  The joint
winners are Newcastle SFA and South Northumberland SFA. Full results and league table can be found here.



RESULT: Northern Counties U18 Final

South Yorkshire 3-2 Northumberland

Thursday 4th May, Doncaster Rovers (Keepmoat Stadium)



CUP FINALS

NSFA Cup Finals results:


Wednesday 26th April

U15 Girls Merchant Navy Cup
Cramlington 5-3 Astley

Thursday 27th April

U15 Blake Cup
Ponteland 4-3(aet) Heaton Manor

U19 Subsidiary Cup
St Thomas More 6-0 Astley

Tuesday 2nd May

U12 Wilks Cup
Cramlington 5-0 Wellfield

U13 Dawson Cup
Ashington 1-0 St Cuthbert's

U14 Morgan Cup
John Spence 6-1 St Benet Biscop's

U16 Diball Cup
Ponteland 2-3 (aet) Cramlington

U19 Chronicle Live Cup
St Cuthbert's 1-2 Monkseaton

Thursday 4th May

U11 Laidler Cup
Chantry 3-7 Ovingham (Astley HS, 5.00 ko)


Tuesday 9th May

U13 girls Berry Cup
Valley Gardens 3-4 (aet) Newminster (Chantry MS, 5.00 ko)


Thursday 18th May

County League Finals

U14: Cramlington 7-0 Astley
U15: KEVI, Morpeth 3-2 (aet) Berwick



COUNTY TEAM MANAGERS, 2017-18

Following the recent resignations of Andy Blight and Lee Coulter, NSFA will be seeking to appoint new managers for their U16 boys and U16 girls teams next season.  The Executive Committee wishes to place on record its thanks to Andy and Lee for their services and wishes them well as they pursue other footballing opportunities.
Application forms and further details of the posts can be obtained from the Secretary, Neil Pont. Email: neil@pontart.plus.com.

You can download the application form...



ENGLAND WIN CENTENARY SHIELD

By defeating Wales 5-2 at Bristol Rovers' Memorial Stadium on Friday 21st April, England became joint-winners of the SAFIB Centenary Shield (shared with Northern Ireland).  Three Northumberland players played an integral part in that victory: Jack Butler, Danny Barlow and Jack Cooper




THAT CAPS IT!!

The England players were presented with their caps after the victory over Wales...






WALLSEND WINNERS - David and Goliath!





On Saturday 2nd April Wallsend U11s represented Northumberland at the ESFA North Regional Finals of the Danone Sevens for Association Teams at Sunderland FC's Academy ground.


A delighted John Farnie reports:

After qualifying on goal difference over West Lancashire, as runners up of group B, Wallsend met Chester, the winners of Group A, in the semi-finals of the tournamnet.

Chester were the fancied team, having beaten both Liverpool and Sheffield in the group stage. Nevertheless, Wallsend really turned the heat up and in a very tense match ended up deserved victors.

This meant they had already qualified for the National Finals as two teams go through to represent the North. Now they had to meet Middlesbrough, impressive in their defeat of Leeds in the other semi, in the final - to determine who would be Northern Champions.

In a hard fought match, with both teams drained after a lengthy competition, Wallsend were victorious through a 1-0 victory.

This is the first time Wallsend, one of the smallest Districts in the country, have qualified for the National Finals. The date and venue are not yet known but Wallsend are aiming to represent their District, County and Region with distinction.



NSFA send their congratulations to all concerned with Wallsend SFA



Wallsend will play in the National ESFA/Danone Finals at Stoke City FC on Saturday 20th May, starting at 11.00 a.m.




RESULTS

U16 boys Northern Counties Semi-Final
v Lancashire (away) Saturday 18th March 2017

Fulwood Amateurs FC, Preston, PR4 0AN
Kick offf: 13.00

RESULT: Lancashire 6 Northumberland 0


U16 girls Northern Counties Final
v Durham (home) Tuesday 21st March 2017

Newcastle University Longbenton Sports Ground (NE12 8AD)
Kick off: 19.00

RESULT: Northumberland 1 Durham 3


CONGRATULATIONS - INTERNATIONAL HONOURS


NSFA is delighted to congratulate:

Jack Cooper (Tyne Met College)

Jack Butler (KEVI, Morpeth)

Danny Barlow (Monkseaton High School)

on their selection for the ESFA England U18 team.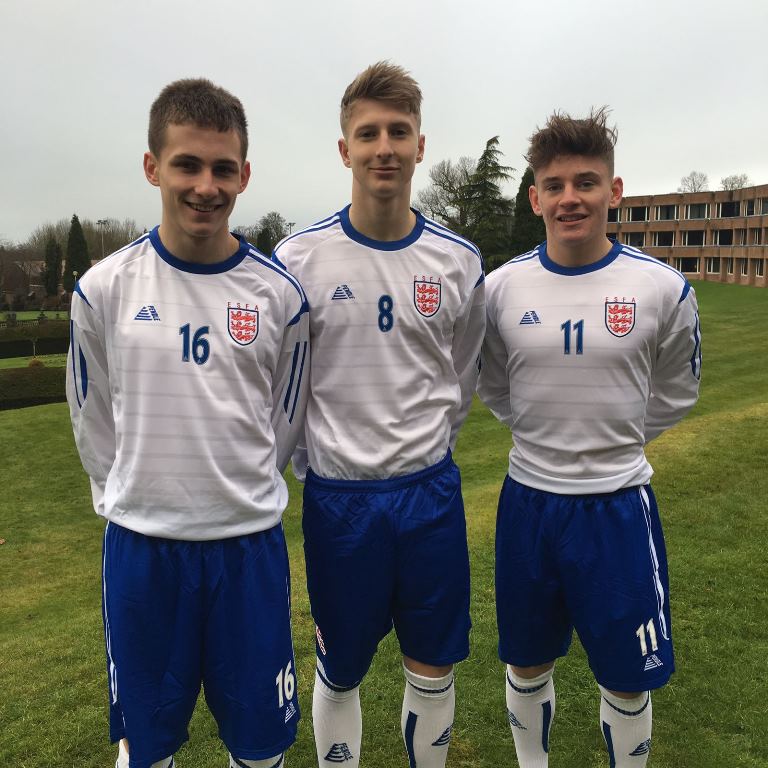 Full details of the squad and the international season ahead can be found on the ESFA website.


RESULT Wednesday 18th January 2017

Northern Counties U16 Girls Championship, Semi-final

NSFA U16 Girls 2-1 Cheshire

Newcastle University, Longbenton Sports Ground, NE12 8AD
Kick off: 17.00


Northumberland qualified, for the second time in their history, for the Northern Counties Final with this hard fought victory over a strong Cheshire side.

This victory also means that Northumberland will be one of the two representatives of the North Region in the ESFA National Trophy for U16 girls.  The draw for the national competition will appear on the ESFA website next week.


RESULT Monday 9th January 2017

Northern Counties Championship / Derek Watson Trophy

Durham CSFA U18s 1 Northumberland U18s 2

Northumberland top the East League of the Northern Counties Championship with a 100% record and also claim the Derek Watson Memorial Trophy





RESULT
ESFA U16 Boys Inter County Trophy Round 3

Cheshire SFA U16 boys 3  Northumberland 2

Played at King's School Chester, Saturday 7th January 2017


RESULTS - progress to Northern Counties semi-finals

Under 16 boys and Under 16 girls v Durham

Durham U16 girls 1    NSFA 2
Durham U16 boys 0   NSFA 2

Tuesday 3rd January 2017
at Graham Sports Centre, Maiden Castle, Durham, DH1 3SE

These results mean that both teams qualify for the Northern Counties semi-finals.  The girls are East League winners and so are at home to Cheshire in their semi-final on 18th January (see above).

The boys will finish either first or second in the East League - depending on results of matches yet to be played.  You can follow the progress of the competitions on the Northern Counties website.

CONGRATULATIONS - INTERNATIONAL HONOURS

Hearty congratulations to Jessica Brown (John Spence Community High School) who has been selected in the ESFA England U15 girls squad for this season, 2016-17.


SAFEGUARDING

The English Schools' FA has issued the following statement in the light of recent publicity regarding the safeguarding of young people in football:
English Schools' Football Association (ESFA) is committed to safeguarding all children in schools' football. Every ESFA County and District Association has an FA qualified Welfare Officer who works closely with our National Welfare Officers to ensure ESFA safeguarding policies and procedures are followed. Alongside this is a team of safeguarding professionals at The FA who manage referrals and concerns, work with the statutory agencies in relation to investigations and put in place safeguards, including suspensions from football activity where necessary, to manage people who pose, or may pose a risk of harm.
Every manager and coach involved in ESFA representative football has an accepted Enhanced FA DBS check and has attended safeguarding children training, either through their employer (school) or through the FA. Collectively we work to develop fun and safe environments in football and seek to ensure that if there are concerns, people know how and where to report them.
The FA has commissioned a dedicated NSPCC free helpline for adults who were victims of sexual abuse in childhood within the football industry.
Staffed by independent, experienced NSPCC professionals, the helpline will offer support and guidance for adults who were victims of childhood sexual abuse within the game at all levels from grassroots to Premier League and is a safe space for any further whistleblowing.
The helpline is available 24 hours a day on 0800 023 2642.
Trained staff will offer support, advice and guidance, and will refer cases on to the police or other agencies as appropriate, such as if a child is in immediate danger.
Referrals of concerns about recent and non-recent incidents in schools' football should continue to be made to ESFA National Welfare Officer Sarah DaCosta sarah.dacosta@schoolsfa.com tel 07960500723 or directly to The FA's safeguarding team via safeguarding@thefa.com
The Northumberland Schools' FA Welfare Officer is:
Steve Swinyard.

His contact details are:
steveswinyard@gmail.com
07919182836

RESULTS
Northern Counties Championship (East League)

Saturday 10th December 2016

NSFA U16 boys 1  Cumbria 0
NSFA U16 girls 14 (fourteen)  Cumbria 0
NSFA U18s 4 Cumbria 1

Newcastle University Cochrane Park (NE7 7JX)  11.00 ko

Keep up-to-date with all the results in the Northern Counties SFA competitions by using the Links page in the menu to the left - or by clicking HERE

CONGRATULATIONS - Representative honours

To: Jack Cooper, Jack Butler and Danny Barlow

The three NSFA U18 players have all been chosen for the final 32 players in the selection process for the ESFA National U18 team.  They will attend a selection weekend at Lilleshall, 6th - 8th January 2017.


RESULT Thursday 24th November 2016

ESFA National Trophy Round 2

NSFA U16 boys 4  West Yorkshire 1
Scorers: Harrison Devine, Levi Amantchi, Joe Fell, Conor Terry

RESULTS Saturday 12th November 2016


Northern Counties Leagues




NSFA U16 girls 4 v South Yorkshire 0 (for match report see 'News' section below)

You can watch the girls' match on YouTube





NSFA U16 boys 3 v South Yorkshire 1






NSFA U18s 7  v South Yorkshire 3

Played at Cochrane Park


RESULTS Saturday 5th November 2016

Northern Counties Leagues

North Yorkshire U18s 2  Northumberland 8

Northumberland opened the scoring after 8 minutes through Jack Cooper but were pegged back after a defensive error.  Gradually Northumberland took total control scoring at regular intervals - another from Cooper, two from Regan Patterson plus goals by Reece Charlton, Danny Barlow, Jack Butler and Corey Graham

North Yorkshire U16 boys 1 Northumberland 2

Northumberland held a 2-0 lead at half-time thanks to goals from Will Roberts and Levi Amantchi.  They kept this advantage against the wind and rain until North Yorks scored deep into added time.




Northumberland SFA U16s v North Yorkshire


RESULT Saturday 15th October 2016

ESFA National Trophy, Round One
NSFA U18s 1 Greater Manchester U18s 2



Northumberland SFA U18s v Greater Manchester


RESULTS, Saturday 8th October 2016

U18s Cleveland 0 NSFA 1
U16 boys Cleveland 2 NSFA 1
U16 girls Cleveland 0 NSFA 10 (ten)



FIRST EVENT of the SEASON
Under 19 Sevens, Saturday 17th September 2016

On a typically bright sunny day for this season opener, Monkseaton HS retained their U19 Sevens trophy in a competition supported by Newcastle Rotary.


After the group stages, quarter-finals were contested that saw Monkseaton, Heaton Manor, RGS and a County Select team enter the semi-finals.


Heaton Manor excelled themselves to beat the County Select while Monkseaton saw off the RGS.
An entertaining final was won by Monkseaton by 13 match points (3 goals + 1 corner) to 8 points (2 goals).


NEW PARTNERSHIP

Northumberland Schools' FA and Northumberland FA are pleased to announce a new partnership that will see NFA employee Andrew Smith working part-time as an Administrator for NSFA. 

Both associations see this as a mutually beneficial arrangement as they seek to work together for the development of youth football in the county.

John Ackerley, recently appointed CEO of NFA said,"I see this as an exciting opportunity for the two Associations to work even more closely together".
Neil Pont, Secretary of NSFA, said," Not only will this appointment secure even better relationships between our two Associations, but it will also allow long-serving volunteers to take a more strategic and advisory role within the school association.  It is a clear 'win win'"



New administrator Andrew Smith with Neil Pont at the NFA offices


RESULT Northern Counties Under 16 Cup Final
Northumberland 0 Greater Manchester 2

NSFA U16s with team management, Northern Counties Final 2016
RESULT National ESFA Inter County Under 18 Trophy Final
at St Andrew's Stadium
Birmingham City FC

Monday 9th May at 4.00 p.m.
Northumberland 0 Sussex 2


NSFA CUP FINALS - Results and re-arranged finals

Under 11 Laidler Cup: Newminster MS 6  Valley Gardens MS 1

Under 12 Wilks Cup: Ponteland 2 Ashington 1

Under 13 Dawson Cup: Valley Gardens 6  John Spence 1

Under 13 Berry Cup (girls): Whytrig 2  John Spence 1

Under 14 Morgan Cup: Ponteland 3  Gosforth 0

Under 15 Blake: QEHS, Hexham 2   KEVI, Morpeth  1

Under 15 Merchant Navy (girls): Cramlington 4  St Ben Biscop 1

Under 16 Diball Cup: Benfield 0  Ponteland 0 (aet) Ponteland WON on penalties

Under 19 ChronicleLive Cup: Monkseaton 3  Whitley Bay 2

Under 19 Subsidiary Cup: Astley 2  KEVI, Morpeth  1


Under 14 County League play-off: Ponteland 5  KEVI, Morpeth 3

Under 15 County League play-off: Cramlington 0 QEHS, Hexham 0
(Cramlington won on penalties)


Under 19 League Winners

Division One: Monkseaton
Division Two: Astley defeated Heaton Manor in play-off
Division Three: North West Federation


Inter Association Competition winners:

Under 11 - Wallsend
Under 12 - North Tyneside
Under 13 - North Tyneside
Under 14 - North Tyneside
Under 15 - North Tyneside



NEWS section
Nov 14, 2016
Category: General
Posted by: neil
NSFA U16 girls 4  South Yorkshire 0 (12.11.16)
Apr 12, 2016
Category: General
Posted by: neil
Lancashire SFA U16s 0 Northumberland 2
Feb 5, 2016
Category: General
Posted by: neil
ESFA national quarter-final: NSFA U16s 1 v Lancashire 2
Feb 5, 2016
Category: General
Posted by: neil
Report on NSFA Final of ESFA Danone U11 Girls Sevens
Jan 31, 2016
Category: General
Posted by: neil
Report on the NSFA Final of the ESFA Danone U11 Sevens
Sep 21, 2015
Category: General
Posted by: neil
NSFA has entered an agreement with Newcastle University for the use of their facilities for County matches and team training. Information here about how you can make use of this agreement.
Jun 27, 2012
Category: General
Posted by: neil
New document published by  The FA and ESFA - September 2013
Sep 13, 2011
Category: General
Posted by: neil
SEND YOUR RESULT facility now active!
---