Home
NORTHUMBERLAND SCHOOLS' FA
ESFA U16 Inter County Champions 1997, 1999
ESFA U18 Inter County Champions 1987, 1988, 1991, 1996, 1999, 2009
WELCOME to the Northumberland Schools' FA website. You should be able to find out all you need to know about schools' football in the county here.  If you have any comments or queries CONTACT US
Sponsors of the Blake Cup
Sponsors of the County U16 girls team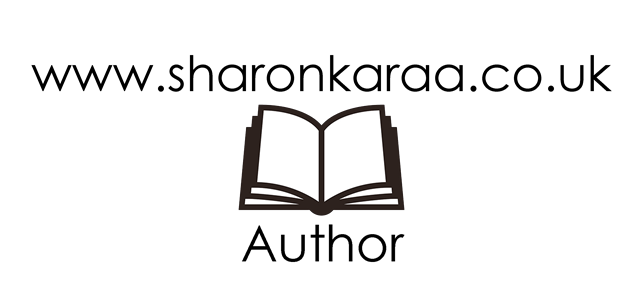 Sponsor of the County U16 boys team

UNDER 16 Boys' TEAM MANAGER, 2016-17


We are delighted to announce that Andy Blight (Northumberland Church of England Academy) will be our U16 boys' team manager next season (2016-17). 
Andy has had two successful years as ESFA national U18 team manager and now returns to use that experience with our local county team.
He will supported by Lee Savory and Roch Karaa.


NEW PARTNERSHIP

Northumberland Schools' FA and Northumberland FA are pleased to announce a new partnership that will see NFA employee Andrew Smith working part-time as an Administrator for NSFA. 

Both associations see this as a mutually beneficial arrangement as they seek to work together for the development of youth football in the county.

John Ackerley, recently appointed CEO of NFA said,"I see this as an exciting opportunity for the two Associations to work even more closely together".
Neil Pont, Secretary of NSFA, said," Not only will this appointment secure even better relationships between our two Associations, but it will also allow long-serving volunteers to take a more strategic and advisory role within the school association.  It is a clear 'win win'"



New administrator Andrew Smith with Neil Pont at the NFA offices


RIP - Ray Smith

It is with sadness that we have to report the passing of Ray Smith.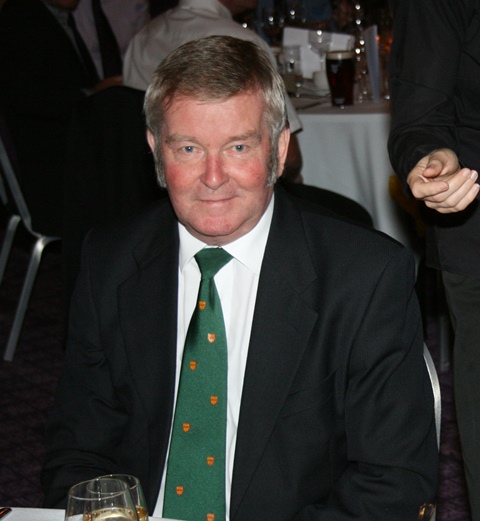 Ray was involved with South Northumberland SFA for many years as team manager, Secretary and Chairman.


He served on the Executive Committee of NSFA with distinction.  He was Secretary of NSFA from 2000-2004 and Chairman, 2009-11.  Latterly he continued his involvement as a County Cup organiser.  His smile, ready wit and sensible counsel will be sadly missed.




RESULT Northern Counties Under 16 Cup Final
Northumberland 0 Greater Manchester 2

NSFA U16s with team management, Northern Counties Final 2016
Coaches Chris Anderson and Lee Savory with team mascot...
RESULT National ESFA Inter County Under 18 Trophy Final
at St Andrew's Stadium
Birmingham City FC

Monday 9th May at 4.00 p.m.
Northumberland 0 Sussex 2


NSFA CUP FINALS - Results and re-arranged finals

Under 11 Laidler Cup: Newminster MS 6  Valley Gardens MS 1

Under 12 Wilks Cup: Ponteland 2 Ashington 1

Under 13 Dawson Cup: Valley Gardens 6  John Spence 1

Under 13 Berry Cup (girls): Whytrig 2  John Spence 1

Under 14 Morgan Cup: Ponteland 3  Gosforth 0

Under 15 Blake: QEHS, Hexham 2   KEVI, Morpeth  1

Under 15 Merchant Navy (girls): Cramlington 4  St Ben Biscop 1

Under 16 Diball Cup: Benfield 0  Ponteland 0 (aet) Ponteland WON on penalties

Under 19 ChronicleLive Cup: Monkseaton 3  Whitley Bay 2

Under 19 Subsidiary Cup: Astley 2  KEVI, Morpeth  1


Under 14 County League play-off: Ponteland 5  KEVI, Morpeth 3

Under 15 County League play-off: Cramlington 0 QEHS, Hexham 0
(Cramlington won on penalties)


Under 19 League Winners

Division One: Monkseaton
Division Two: Astley defeated Heaton Manor in play-off
Division Three: North West Federation


Inter Association Compettion winners:

Under 11 - Wallsend
Under 12 - North Tyneside
Under 13 - North Tyneside
Under 14 - North Tyneside
Under 15 - North Tyneside



RESULT - Northern Counties Under 18 Cup Final

Northumberland 0 Durham  2


RESULT - Under 16 Northern Counties Semi-final

Lancashire 0 Northumberland 2


NSFA U16s reached the Northern Counties final after a hard-fought victory over Lancashire in a match played at Skelmersdale on Saturday 9th April.  They will meet the winners of the Cleveland v Greater Manchester tie being played on 16th April 2016.


MATCH REPORT - see News section below



RESULT - Under 18 Northern Counties Semi-final

Greater Manchester 3 Northumberland 8

NSFA U18s reached their second final of the season with a resounding 8-3 victory in their Northern Counties semi-final v Greater Manchester, played on Saturday 19th March.

Northumberland will play Durham in the final.

ESFA U18s

England continued their winning ways with a 2-1 defeat of Wales at Bangor City on Friday 18th March. They then defeated Scotland 2-1 at Fleetwood (1st April) and ended their campaign with a 2-2 draw with the Republic of Ireland (8th April) and so were winners of the Centenary Shield.  Congratulations to Andy Blight and Ursene Mouanda.

URSENE SKIPS PAST IRISH !!!

On Friday 4th March, URSENE MOUANDA (Monkseaton High School and NSFA U18s) had the great honour of leading out the England Schoolboys team as Captain in their match against Northern Ireland.

The match was played in difficult conditions at Comber, south of Belfast.  A blustery wind and a wet, muddy pitch meant that the game was not a treat for the purist.

But Ursene showed the way in a competitive contest.  England took the lead in the second half only for the Irish to equalise after a goal-mouth scramble.  A blatant push gave England the opportunity to restore their lead from the penalty spot with just a few minutes remaining.

All those involved in school football in Northumberland (and in Durham - whom Ursene represented when he was younger) send heartiest congratulations to Ursene and his family for his achievements.

He is now looking forward to playing against Wales at Bangor City on March 18th.



Ursene with team manager Andy Blight after the win over Northern Ireland


RESULT

U18s v LANCASHIRE (ESFA National Semi-final)
Saturday 27th February 2016

LANCASHIRE "Strasshed" !!

Northumberland 1  Lancashire 1 (after extra time)

Northumberland won 4-1 on penalties


After a hard fought game which Northumberland probably edged on chances created, this National semi-final tie was decided on penalties.


Lewis Xabires scored for Northumberland ... 1-0

North keeper Mark Strasshine made a magnificent save just inside the post to save Lancashire's first penalty... still 1-0

Jack Cooper scores .... 2-0
Lancashire score ...2-1

Kristian Sands scores ... 3-1
Lancashire hit the bar and miss ...still 3-1

The next penalty could be the winner.... and up steps keeper Mark Strasshine to take it - and coolly slots the ball home.  Northumberland have won the match.

Northumberland will play Sussex in the final at a date and venue yet to be announced by ESFA.

Congratulations to all players and their coaching staff.


RESULT: NSFA U16s v North Yorkshire
Saturday 6th February 2016


NSFA U16s 0 v North Yorkshire 0

This result means that Northumberland qualify for the Northern Counties Semi-finals as runners-up to Cleveland in the East League.


RESULT: U16 ESFA QUARTER FINAL
Saturday 30th January

Northumberland 1 v Lancashire 2

Match report in News Section below.


WINNERS ESFA Danone U11 Sevens

School Teams: Chantry Middle School
Girls: St Teresa's RC PS (see report in News Section below)

The NSFA Finals of the ESFA Danone U11 Sevens were held at Newcastle University's Longbenton Sports Ground on 21st and 28th January.  After closely fought competitions Chantry Middle School (East Northumberland) and St Teresa's RC PS (Newcastle) emerged as winners. They will now represent Northumberland at the North Region finals later in the season. They will be joined in the finals by the East Northumberland representative team who won the Association competition earlier in the season.






Chantry Middle School



St Teresa's

RESULTS Saturday 23rd January 2016

NSFA U18s 3 v South Yorkshire 1
(Northern Counties League)


Lancashire U16 girls 2 v NSFA U16 girls 1
(Northern Counties semi-final)


Match report for girls - see News section below


COUNTY WINNERS

ESFA Munich Trophies Year 7 5-a-side Competition

The NSFA Finals were held at the North Shields Soccerdome on Wednesday 20th January.

The winners were:



Boys - OVINGHAM MIDDLE SCHOOL






Girls - BERWICK MIDDLE SCHOOL

These two teams will now represent Northumberland at the North Regional Finals on Tuesday 9th February, 12 noon at the the North Shields Soccerdome.


CONGRATULATIONS TO URSENE MOUANDA !!!




Ursene Mouanda, from Monseaton High School, has been selected to represent English Schools in this season's Centenary Shield internationals.  He will play in home matches against Scotland and the Republic of Ireland and will travel to play against Northern Ireland and Wales.

RESULTS Saturday 16th January... A Bunch of Fives!!

NSFA U18s  5 CHESHIRE 1
(ESFA National Trophy, Quarter Final)

NSFA Chairman, Peter Tracey, reports:

Stunned temporarily by a shock Cheshire goal, the result of a slip and  confusion after 45 seconds, Northumberland recovered  well and ran out worthy winners in this quarter-final tie played at Walker Activity Dome.
It took the home team less than 20 minutes to get some sort of control, with Ursene Mouanda playing a dominant part, and the equaliser was no surprise. It came after  several good chances had been missed or wasted. But when a very good diagonal pass across the area reached  Lewis Xabires, he made no mistake with an angled drive that found the inside of the far post and gave keeper Podmore little chance.
With early uncertainty banished the home team poured forward and Xabires was again on target just before half time with a fine drive to bulge the net.
Just as in the first half Cheshire came out well and really threatened an equaliser although Strasshine in goal was rarely troubled save for one cross which was punched away.  Playing well from defence and through midfield, Northumberland controlled the game as passing became more assured and there was no surprise when a slide rule pass from Callum Udgren opened the Cheshire defence for Jack Cooper to finish well. At 3-1 there was no way back and the score would have been greater but for some stalwart work in goal and defence by Cheshire. However  they were again undone towards the close with two fine goals; both from Ryan McKie and both from crosses that caused all sorts of problems.
This was a complete victory for Northumberland, pleasing in style and emphatic in scoreline -well deserved
The draw for the semi final takes place on Monday 18th with either Lancashire or Merseyside as likely opponents.

NSFA U16 boys 5 CHESHIRE 0
(ESFA National Trophy, Round 2)

Northumberland will be at home to Lancashire in Round 3.
The match will be played on Saturday 30th January at a venue to be announced.

See match report in News section below.


New sponsor for U16 boys





NSFA U16 boys with sponsor Sharon Karaa (and family...)



LEARN TO REFEREE

Northumberland FA is running courses for new referees in December and January - these will be especially suitable for secondary students who wish to get involved in this vital role in our game.  Conact Lindsey Robinson at Northumberland FA (lindsey.robinson@northumberlandfa.com).
Or follow this link: REFEREE COURSES

CLEAN SWEEP v CUMBRIA 10th October 2015

Northumberland U16 boys 5  Cumbria 0 (match report below)
Goals: Owen Courley, Adam Kourouma, Jerry Mamuini (2), Wiil Pritchard






Northumberland U16 girls 4 Cumbria 0
Goals: Hannah Reid, Shelly Brogden (2), Rebecca Hiles




Thanks to our sponsors of the Under 16 girls' team:
The Beauty Experience, Cramlington


Northumberland U18s 2 Cumbria 0
Goals: Billy Walker, own goal







FLOODLIT 3G PITCH FACILITY AVAILABLE

See news item below about the possibility of using the 3G floodlit pitch at Newcastle University's Longbenton Sports Ground, Coach Lane (NE12 8AD)





Andy Blight (second left) with his ESFA U18 mangement team.
See article below on Andy's first year in charge as England manager.

Andy teaches at the Northumberland Church of England Academy and is a previous manager of Northumberland SFA's U16 boys County team.



NEWS section



---