International Honours
NSFA International Honours

This page celebrates young footballers educated in Northumberland, Newcastle and North Tyneside who have progressed to represent their country at full international level.
There are seven players who played for England Schoolboys and then for the full international team.
Also acknowledged are female players; players who played for countries other than England; those who coached or managed an international teams; and local teachers who have represented their country


The date shown is when they made their full international debut.


England Schoolboys and Full International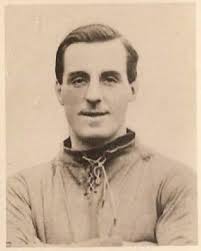 Henry Chambers (1921)


Jimmy Richardson (1933)


Joe Richardson (1939)


Jimmy Mullen (1947)


Bobby Charlton (1958)


Trevor Steven (1985)


Andy Sinton (1991)


England Internationals



Jock Rutherford (1904)


James 'Tadger' Stewart (1907)




Jack Carr (1905)

Colin Veitch ( 1906 )
Francis Cuggy (1913)


Billy Kirton (1921)


Billy Moore (1923)


Clem Stephenson (1924)


Frank Hudspeth (1925)


Joseph Spence (1926)


George Brown (1926)


George Ternent Stephenson (1928)
Bobby Barclay (1932)
Eric Keen (1932)




David Fairhurst (1933)



Billy Scott (1936)


Jackie Robinson (1937)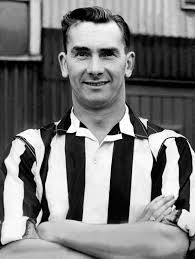 Jackie Milburn (1948)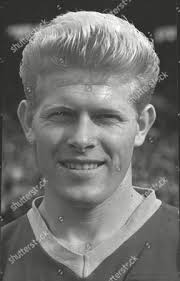 Ray Pointer (1961)



John Angus (1961)


Jackie Charlton (1965)


Dennis Tueart (1975)
Ray Kennedy (1976)



Peter Beardsley (1986)


Alan Shearer (1992)


Kevin Richardson (1994)


Michael Carrick (2001)


Alan Thompson (2004)


Fraser Forster ( 2013 )

Northumberland have also had girls go on to represent the England's women's team:
Aran Embleton (2001)

Lucy Bronze (2013)


Lucy Staniforth (2018)

The following, whilst going to a school in Northumberland, have gone on to represent a country other than England:
Ray Telford - Canada (1971)

Billy Wright - New Zealand (1988)

John Cornforth -Wales  (1995)
Shola Ameobi - Nigeria (2012)
Paul Dummett - Wales (2014)

Former Northumberland pupils have not only gone on to play for a country but a number have gone to coach or manage a full international team:
Jack Carr - Denmark manager  (1920)
Ted Magner - Denmark manager  (1939)
Eric Keen - Egypt (1947)and Hong Kong (1948)manager
Jimmy Kelly - Australia manager (1964)
Robert Bearpark - Canada manager (1984)
Jimmy Kelly - Australia manager (1964)
Jack Charlton - Republic of Ireland manager  (1986)
Neil Turnbull - Canada Women's manager (1986)

Lawrence McMenemmy - England assistant manager (1990) and Northern Ireland manager ( 1998 )
Peter Beardsley - England Assistant Manager (2000)
John Carver - Scotland Coach (2020)
The following local teachers have represented their country:
Christine Hutchinson (Knox) - England Women's team (1977)
Kelly McDougall - England Women's team (2003)
James Gunn -  Scotland Futsal team (2019)

Also:


Andrew Grainger represented England Schoolboys and the full international England Beach Soccer team


Acknowledgements:

Thanks to Ian Beck for the research and Neil Pont for finding the pictures.



Detailed information about all those who have played for England can be found at:

www.englandfootballonline.com

---